A Girlz Guide to Gettin' It
A Cosmo Red Hot Read by Harlequin – available September 15, 2013
ISBN: 9781459245976
Promising career: check
Amazing apartment: check
The best of friends: check
Sex life: MIA
 There's just one thing missing from Gia Renyard's life: sexual adventure. And the one man she'd like to have it with is her hot co-worker, Luke Monroe. If only company rules didn't prohibit her from asking him out. So Gia comes up with a plan: make herself over into a fantasy seductress, follow Luke to a convention in Sin City, and have her way with him for one erotic weekend. The man will never even know who did him.
 Everything is going according to plan—until Gia discovers that Luke is perfect for her outside the bedroom too. And suddenly she's no longer content to let what happens in Vegas stay in Vegas…
 Excerpt
They'd kicked off the evening with Caryn telling them all about her latest sexy hookup, in very graphic detail.

     Gia couldn't remember the last time she'd had graphic details worth sharing.  Not like Caryn's, which included a Thai restaurant after hours, coconut martinis and silk scarves.  But that was Caryn.  She saw something she wanted and she made it happen.  Sometimes it happened with curry.

     Or there were the impossible-to-compete with details of Jessa's Caribbean cruise last year.  On the first day, she'd met her dream guy, spent the next five days being romanced and five nights being sexually worshiped.  Then, to top it off, she'd brought the guy home and married him.

     And Sara, well, Sara had almost too many details.  Dramatic details, sure.  But they were still details.  This month she couldn't decide if she was in love with a guy she'd met at a club last month or her ex-girlfriend who kept calling.  Sara bounced from sexual adventure to heartache to despair and right back in lust again.

     And then there was Gia.  It wasn't like she was the sad and lonely friend.  She'd had boyfriends.  She'd enjoyed plenty of good sex and knew her way around an orgasm.  But none of her adventures included scarves, cruises or kink.

     Not like her friends.

     Jessa was the princess.  Pretty, pampered and sweet, she'd always inspired guys to fall at her feet.

     Caryn, on the other hand, was a ball breaker.  She had a plan and worked it.  She had guys at her feet, too, but usually on a leash.

     Sara flew through life, and sex, like it was an all-night buffet and she was starving.   She never stayed still long enough for guys to even find her feet.

     And then there was Gia.  Good ole average Gia. Dependable, nice, cute.

     Not phenomenal.  Not horrible.

     Just average.

     Average sucked.

     "Gia?  What're you craving?" Jessa asked from where she lounged on the couch, her head back on the pillow to better enjoy the moisturizing benefits of her facial mask.

     Slicking another coat of midnight crimson polish over her nails, Gia absently finished her thought aloud,  "A wild sexual adventure that includes chocolate, feathers and three dozen orgasms?"

     The room went silent.  Even the iPod, playing Rihanna in the background, seemed to quiet.

     Oh shit.  Had she said that aloud?

Gia looked up to find three sets of eyes locked on her in varying states of shock and amusement.  She winced, then carefully pushed her martini glass away.
Reviews
"I loved this novella. The beginning scenes involving the four women laughing and sharing, reminded me of the very successful Sex and the City TV series. So right off the bat, I knew I was going to enjoy this book very much. This short story is well written and the characters are extremely likeable. I ...

Read more »

"A fun, hot little number!!!!" ~ Ripe for Readers Like this:Like Loading...

Read more »

5 Star, TOP PICK   "I loved this novella. The beginning scenes involving the four women laughing and sharing, reminded me of the very successful Sex and the City TV series. So right off the bat, I knew I was going to enjoy this book very much. This short story is well written and the ...

Read more »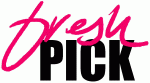 September 5, 2013
Extras